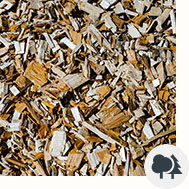 Mixed woodchips
Unprocessed woodchips containing 10–12 percent of bark and 1–4 percent of ash content relative to the total weight. The moisture content of standard woodchips ranges between 40 to 50 percent.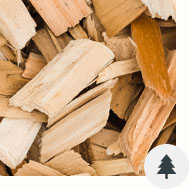 Softwood woodchips
Woodchips with 1–2 percent of bark content, corresponding to the quality required for wood pulp production. Ash content comprises 0.5–1 percent of the total weight, while moisture content ranges between 45 to 55 percent.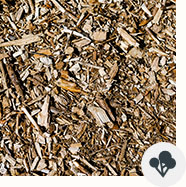 Woodchips
Woodchips from logging residues, with 12–13 percent of bark content and 3–4 percent of ash content of the total weight. Logging residue woodchips contain 40 to 50 percent of moisture content.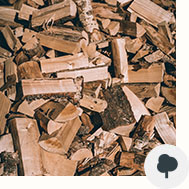 Firewood
Split ash, oak, birch, or alder wood, with a log length of 20–60 cm, 6–15 cm in diameter, and moisture content of 15–25 percent.